Welcome to the first issue of Gender Talk from the NCAER-NDIC's Gender Data Hub. This measurement brief is part of the recently launched Gender Data Hub (GDH) led by Dr. Pallavi Choudhuri and Dr. Sonalde Desai. The GDH is a part of the National Data Innovation Centre at the National Council of Applied Economic Research.
Gender Talk, is a space where scholars, policymakers, and civil society members can engage with each other on a theme vital to women's well-being in India. Our first issue discusses about the challenge of women's safety in public spaces. We bring you articles by researchers that highlights some of these challenges, followed by a conversation with a practitioner who is working towards providing solutions.
In this edition, we bring you the following: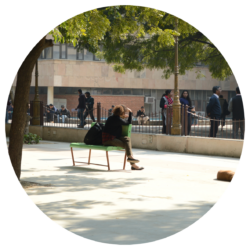 How Reliable are the Statistics on Sexual Harassment by Dr. Pallavi Choudhuri, NCAER
Administrative data do not capture all incidents of crime, even for routine crimes. Dr. Choudhuri writes that such a gap in reportage becomes evident when one compares administrative data with data on complaints received or survey data on risk perception/experience of crime.
⇒⇒⇒⇒⇒⇒⇒⇒⇒⇒⇒⇒⇒⇒⇒⇒⇒⇒⇒⇒⇒⇒⇒⇒⇒⇒⇒⇒⇒⇒⇒⇒⇒⇒⇒⇒⇒⇒⇒⇒⇒⇒⇒⇒⇒⇒⇒⇒⇒⇒⇒⇒⇒⇒⇒⇒⇒⇒⇒⇒⇒⇒⇒⇒⇒⇒⇒⇒⇒⇒⇒⇒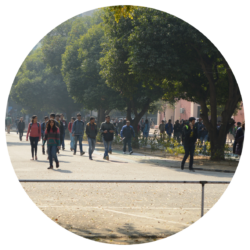 Perceived Risk of Street Harassment and College Choice of Women in Delhi by Dr. Girija Borker, World Bank
In this article, Dr. Borker shows that women's willingness to pay for safety translates to a 17 percent decline in the present discounted value of their post-college salaries. The findings speak to the long-term consequences of everyday harassment – perpetuating gender inequality in both education and lifetime earnings.
⇒⇒⇒⇒⇒⇒⇒⇒⇒⇒⇒⇒⇒⇒⇒⇒⇒⇒⇒⇒⇒⇒⇒⇒⇒⇒⇒⇒⇒⇒⇒⇒⇒⇒⇒⇒⇒⇒⇒⇒⇒⇒⇒⇒⇒⇒⇒⇒⇒⇒⇒⇒⇒⇒⇒⇒⇒⇒⇒⇒⇒⇒⇒⇒⇒⇒⇒⇒⇒⇒⇒⇒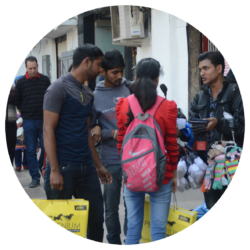 Gendered Violence and Gender disparity at Work by Dr. Tanika Chakraborty, Indian Institute of Management (IIM), Kolkata
Using IHDS data, Dr. Chakaraborty shows that women are less likely to work outside of their homes in regions where households have a higher perceived threat of sexual harassment. Moreover, this negative relationship is found to be stronger for women and in households which are more conservative.
⇒⇒⇒⇒⇒⇒⇒⇒⇒⇒⇒⇒⇒⇒⇒⇒⇒⇒⇒⇒⇒⇒⇒⇒⇒⇒⇒⇒⇒⇒⇒⇒⇒⇒⇒⇒⇒⇒⇒⇒⇒⇒⇒⇒⇒⇒⇒⇒⇒⇒⇒⇒⇒⇒⇒⇒⇒⇒⇒⇒⇒⇒⇒⇒⇒⇒⇒⇒⇒⇒⇒⇒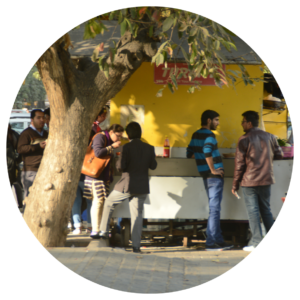 Conversation with Ms. Kalpana Viswanath, CEO of Safetipin
Administrative data on crime rate often suffer from measurement error due to underreporting by women of crime/violence faced by them, which makes it difficult to collect data on local crime. Ms. Kalpana Vishwanath joins us to talk about some of the interventions that Safetpin has developed to address this gap.
Click

here

to read the articles from the measurement brief
---
READS…from around the web
Borker, G. (2021). Safety First: Perceived Risk of Street Harassment and Educational Choices of Women. World Bank Policy Research Working Paper 9731.
Chakraborty, T., Mukherjee, A., Rachapalli, S. R., & Saha, S. (2018). Stigma of sexual violence and women's decision to work. World Development, 103, 226-238.
Deshpande, A. (2022). What perpetuates the rise in violence against women. Opinion – Hindustan Times.
Durani A., Kumar R., Sane R., Sinha N., (2017).Safety Trends and Reporting of Crime (SATARC). IDFC Institute Report.
ICRW (2016). Safe cities free from violence against women and girls.
Rukmini S. (2021). Whole Numbers and Half Truths: What Data Can and Cannot Tell Us About Modern India.
Siddique, Z. (2022). Media-Reported Violence and Female Labor Supply. Economic Development and Cultural Change, 70(4).